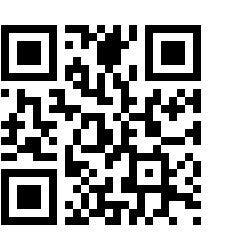 WELCOME TO EAGLE HOUSE
ECO ADVENTURE TREKS
AND SIGHTSEEING
---
Annette and her husband founded Eagle House in 1988 This was due to due to a desire share their love of all aspects of Thailand with both foreign and Thai visitors. Trips and activities are organized and selected based on their own experiences. Maintaining a respect for local customs and preservation of the delicate environment is of special concern, as is the organisation of small scale developmental projects.
There is particular emphasis on these excursions to learn about, appreciate and explore Thailand's great cultural and natural heritage. All guides have completed the 'Professional Guide Training Courses' at Thai universities'.
---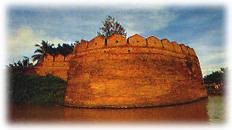 Chiang Mai, known as the Rose of the North and home of the Kings of Chiang Mai founded in 1296, is where Annette established her home. It is a perfect base for excursions into the tropical jungle paradise surrounding this ancient city and for easier sightseeing trips by air-conditioned minibus. Chiang Mai is a UNESCO City of Folk Art & Craft as well as a creative city. TEDxChiangMai hosts numerous events here throughout the year.
EAGLE HOUSE OFFERS YOU:- A wealth of very helpful and honest visitor information. What to see, what to do, where to go and how to be a part of local life.
WE ARE LOCATED IN THE HEART OF THE CITY - CONVENIENT TO ALL MAJOR SITES INCLUDING MARKETS, TEMPLES, MUSEUMS.
WALKING DISTANCE TO CAFES, RESTAURANTS, POST OFFICE, BANKS, SWIMMING POOLS, CRAFT SHOPS, CO-WORKING SPACES.
Eagle House has been run by the same family for almost 40 years.
We can recommend accommodation for short term stay, or an extended visit in Chiang Mai. Two weeks is just not enough to see everything.

You are very welcome to our home,
we hope you enjoy your stay
and your travels around Thailand!
Specialities
Organizing off-the-beaten-track tours both for groups and independent travellers.
Sensitive non-commercial elephant experiences
Exhilarating bamboo rafting with our expert rafters.
Scenic nature rambles and more challenging treks.
The Thai Food Cooking School
Sightseeing trips to the Golden Triangle, temples, national parks
Fascinating cultural excursions.
Personalised, tailor-made itineraries to suit your needs
Eagle House Treks an Adventurers Wonderland
Pure nature, escape to the peace and tranquility of tropical nature, stunning waterfalls and the homes of the charming, colourful ethnic highland peoples of this area.
Expert English-speaking guides.
Exciting bamboo rafting the best activity ever!
Mouthwatering food prepared by your guide, dinner by candlelight.
Overnight in environmentally friendly, biodegradable bamboo houses.
Follow adventure trails and discover the true flavour of the unique civilization of the ethnic people in their mountain home.

Eagle House Sightseeing
Extensive sightseeing programmes are available, half day, full day or longer, around the North.
Tailor-made itineraries to suit You.

ENTHRALLING Buddhist temples mountain biking ziplining . local handicrafts 700 year old Chiang Mai local and craft markets easy day trekking and bamboo, or whitewater, rafting elephants ..organic everything .National Parks .shopping boat trips .spas & massages ..elaborate festivals .Queen Sirikit Botanical Gardens .. Golden Triangle spectacular landscapes and just walking around historical Chiang Mai soaking up the atmosphere.

AWAYS IN SAFE HANDS HAVING NEW EXPERIENCES WITH EAGLE HOUSE